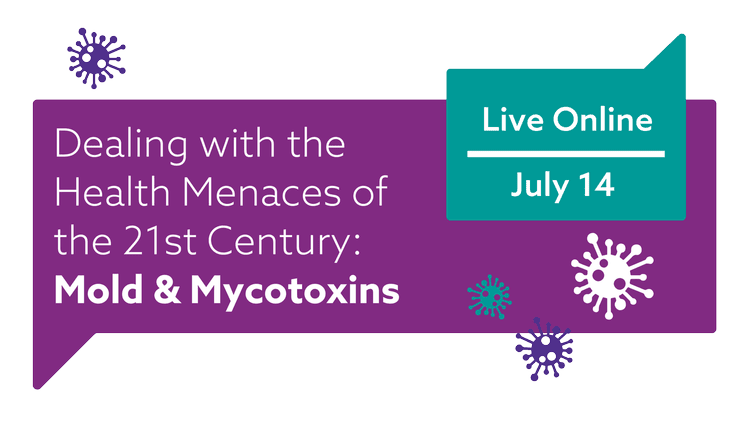 Join us live online July 14th for Dealing with the Health Menaces of the 21st Century: Mold & Mycotoxins reviews real patient cases and present testing and treatment protocols that can be implemented immediately.
5 CME credits have been granted from Westbrook University. These credits can be added for $45.
Register today and receive a free Organic Acids Test.*
*The free OAT will automatically be applied as a pre-paid credit on your account 3-business days following workshop completion valid up to 6-months.
*You must create an account to receive your free OAT.
*You must be a qualified practitioner to qualify for the free OAT.
*Shipping charges apply to international accounts.
*MosaicEDGE no longer offers prepays or add-ons with our workshops. Contact sales@mosaicdx.com with questions.
Speakers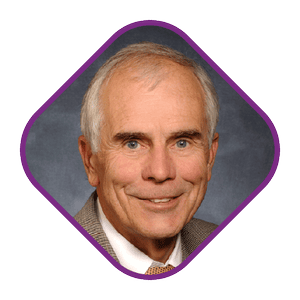 Schedule
Schedule subject to change
Announcements – 7:45 am PST / 8:45 am MST / 9:45 am CST / 10:45 am EST
8 am PST / 9 am MST / 10 am CST / 11 am EST
Mold and Mycotoxins: from A to Z, Inside and Out
Mark Su, MD
9:30 am PST / 10:30 am MST / 11:30 am CST / 12:30 pm EST
Using all the Tools Available to Idenitfy and Treat your Patients with Mold Toxin Induced Illness
James Neuenschwander, MD
Break – 11 am PST / 12 noon MST / 1 pm CST / 2 pm EST
11:30 am PST / 12:30 pm MST / 1:30 pm CST / 2:30 pm EST
Bartonella-Mold Intersection
Ed Breitschwerdt, CVM and Charlotte Mao, MD
1 pm PST / 2 pm MST / 3 pm CST / 4 pm EST
The Clinical-Environmental Intersection of Mold and Mycotoxins
Mark Su, MD and Max McCord, IEP
End of Workshop – 2:30 pm PST / 3:30 pm MST / 4:30 pm CST / 5:30 pm EST
Speaker Bios
Ed Breitschwerdt, CVM
Dr. Breitschwerdt will provide an overview of the comparative medical importance of the genus Bartonella. These emerging, vector borne pathogens appear to cause a spectrum of cardiovascular, neurological, and rheumatological diseases in animals and humans. Concepts related to disease transmission and diagnostic confirmation of infection will be emphasized with case studies.
Dr. Edward B. Breitschwerdt is the Melanie S. Steele professor of medicine and infectious diseases at North Carolina State University College of Veterinary Medicine. He is also an adjunct professor of medicine at Duke University Medical Center, and a Diplomate, American College of Veterinary Internal Medicine (ACVIM). Dr. Breitschwerdt directs the Intracellular Pathogens Research Laboratory in the Comparative Medicine Institute at North Carolina State University. He also co-directs the Vector Borne Diseases Diagnostic Laboratory and is the director of the NCSU-CVM Biosafety Level 3 Laboratory.
A graduate of the University of Georgia, Breitschwerdt completed an internship and residency in Internal Medicine at the University of Missouri between 1974 and 1977. He has served as president of the Specialty of Internal Medicine and as chairperson of the ACVIM Board of Regents. He is a former associate editor for the Journal of Veterinary Internal Medicine and was a founding member of the ACVIM Foundation.
Breitschwerdt's clinical interests include infectious diseases, immunology, and nephrology. For over 30 years, his research has emphasized vector-transmitted, intracellular pathogens. Most recently, his research group has contributed to cutting-edge research in the areas of animal and human bartonellosis. In addition to authoring numerous book chapters and proceedings, Dr. Breitschwerdt's research group has published more than 450 manuscripts in peer-reviewed scientific journals. In 2012, he received the North Carolina State University Alumni Association Outstanding Research Award and in 2013, he received the Holladay Medal, the highest award bestowed on a faculty member at North Carolina State University. In 2017, Dr. Breitschwerdt received the American Association of Veterinary Medical Colleges Outstanding Research Award and the American Canine Health Foundation Excellence in Research Award. In 2018, he was named the Melanie S. Steele Distinguished Professor of Medicine at North Carolina State College of Veterinary Medicine.
Charlotte Mao, MD
Dr. Mao will provide an overview of common vectorborne infections, focusing on Bartonella and Borrelia (Lyme disease) infections, and evidence in the existing scientific literature supporting possible mechanisms by which mycotoxicosis might negatively impact these infections. These concepts will be illustrated through a discussion of some patient cases with prominent neuropsychiatric manfestations, highlighting the intersection of mold/mycotoxin exposure with vectorborne infections, inc bartonellosis and Lyme borreliosis.

Charlotte Mao MD MPH is a pediatric infectious disease (ID) physician with expertise in Lyme disease, vector-borne coinfections and HIV/AIDS. She received her medical degree from Harvard Medical School and did pediatric residency and ID fellowship training at Boston Children's Hospital. Her work over 25 years at Boston Children's Hospital (BCH) Division of Infectious Diseases focused primarily on pediatric HIV clinical care and clinical research. She served as site co-investigator for numerous NIH-/NIAID- and NICHD-funded multicenter pediatric HIV clinical trials and an Assistant Clinical Professor of Pediatrics at Harvard Medical School. She turned her focus to Lyme disease and vector-borne coinfections on gaining extensive clinical experience with pediatric Lyme disease patients in BCH's referral ID clinic. Joining the Pediatric Infectious Disease unit at Massachusetts General Hospital, she provided consultative pediatric ID specialty care in a multidisciplinary clinic for children with complex Lyme/vectorborne disease at the Dean Center for Tickborne Illness at Spaulding Rehabilitation Hospital. She is currently Curriculum Director for Invisible International and a scientific consultant for Bay Area Lyme Foundation.
Max McCord, IEP, CMI
Max founded StoneCrest Team and has been an IEP and consultant for over 20 years, as well as a State Licensed Mold Assessor, State Licensed Mold Remediation Contractor, State Licensed Building Inspector, CMI Certified Master Inspector, and International Certified Level 1 Thermographer.
Max is a board member of the Christian Medical Ministries in Florida that provides medical care for low-income patients suffering mold illness.
Max is also an Indoor Environmental Professional Committee Member with ISEAI (International Society for Environmentally Acquired Illness).
In addition, Max is also a member of the American Society for Microbiology, Microbiology Society, Indoor Air Quality Association, and has worked as an expert witness.
Personally, Max was a previous board member for a church and private school. He was raised and educated in Europe and still maintains dual citizenship. He has also lived in NY, Texas, and currently in Florida. Living in these different locals has given him a unique perspective and understanding of building construction and the impact it can have on people's health and well-being.
Max & StoneCrest Team work in collaboration with clinicians and medical offices. He has conducted thousands of on-site and virtual assessments in medical, governmental, law enforcement, and military facilities, as well as churches and homes of all sizes with for clients and patients suffering from mold illness, MCS, Lyme disease, to autoimmune diseases. He has also worked as an expert consultant regarding mold issues and thermography findings for other experts in the same field.
His focus is more aligned as a functional practitioner or building biologist striving to find the root/core causes of the mold and toxins found present and providing long-term solutions that result in safe (healthy) buildings and homes.
James Neuenschwander, MD
PRIVATE PRACTICE IN ANN ARBOR, MICHIGAN
Dr. Neu is board certified in Emergency Medicine, Integrative and Holistic Medicine, as well as Anti-Aging and Regenerative Medicine. In addition, he is a Fellow of the American Academy of Anti-Aging Medicine (A4M) and holds a certification in chelation therapy. He is a member of A4M, ACAM, and ILADS. He has been a DAN! Practitioner since 2007 and a member of Medical Academy of Pediatric Special Needs (MAPS) since its founding. His private practice is in Ann Arbor, Michigan.
Mark Su, MD, FAAFP
Mark Su is a board certified family physician of 18 years, practicing in Newburyport, MA. He founded Personal Care Physicians as a functional medicine practice in 2014, where he and 4 other clinicians provide both primary care as well as consultation services for chronic complex illness patients. As such, he's been evaluating and treating patients for mold and other related conditions across a variety of symptom and severity stages, creating a rather diverse experience beyond treating only severely dysfunctionally ill patients. He is currently the vice president of ISEAI, and also a member of the IFM and ILADS, among other organizations. Mark is driven by connecting with patients and helping them understand their maladies while working together to find meaningful answers to move them toward healing. He has a thoughtful, analytical, and engaging approach to his patient care.